Virginia & The Woolfs Soul
Virgina & The Woolfs es un grupo de Barcelona formado por músicos de Alemania, Francia, Irlanda y España.
Su repertorio está basado en la música negra de los 50, 60 y 70 de artistas como Mary Wells, Etta James, Tina Turner y Aretha Franklin, con guiños al Blues y el Soul más modernos de Amy Winehouse, Duffy e Imelda May.
El grupo,encabezado por la cantante Virgina Vi, desprende una intensa energía y carisma en el escenario que convierten sus conciertos en una cita ineludible con la música afroamericana más auténtica.
Con Virginia & The Woolfs tu boda, fiesta o evento será una velada inolvidable.
Virginia Vi - Voz                                                                                                                                                                                                                                               Brian O'Mahony - Guitarra y Voz                                                                                                                                                                                                                     Dara Luskin - Bajo y Voz                                                                                                                                                                                                                                     Stéphane Jaïs - Teclados y Voz                                                                                                                                                                                                                             Marcos López - Batería
Foto: Foto para prensa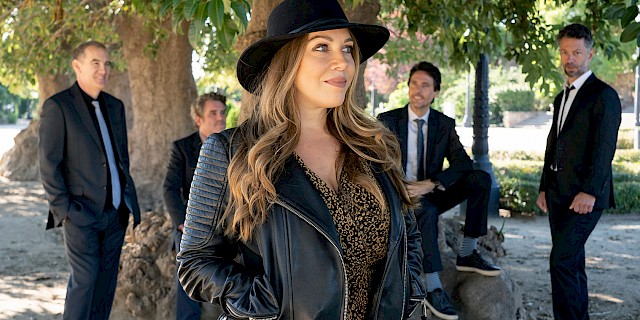 Canciones
To play the media you will need to either update your browser to a recent version or update your <a href="http://get.adobe.com/flashplayer/" target="_blank">Flash plugin</a>