Joy Soul - R&B - Rock
JOY are a combo comprising three tried and tested members of the Barcelona music scene. Lead singer Johana Zohler brings a passion to each number which cannot fail to move audiences, as her alluring and versatile voice takes on an eclectic set ranging through Soul, R&B, Rock, or whatever else may arise. Drummer Marcos Lópèz and keyboardist Gilles Stoppey furnish the frame and canvas for her to paint her varied soundscape.
Whether cocktail-party, wedding, street-party or corporate function, JOY have the tools to match the job:  a repertoire including artistes as diverse as Adele, Bruno Mars, Beyonce, Amy Winehouse, The Police, Queen, AC/DC, Stevie Wonder, Kool & the Gang, Tina Turner, Aretha Franklin, Etta James, Ella Fitzgerald and Frank Sinatra.
A consummately professional trio with a fresh approach and great audience rapport:  three elements that spell JOY.
Johanna Zohler-    Vocals
Marcos López        Drums, backing vocals
Gilles Stoppey-       Keyboards.
Photo: Press photo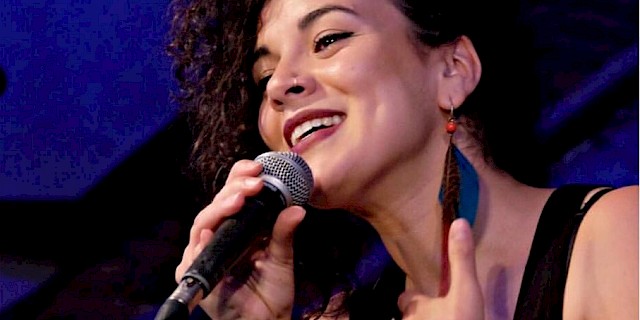 Songs
To play the media you will need to either update your browser to a recent version or update your <a href="http://get.adobe.com/flashplayer/" target="_blank">Flash plugin</a>