Virginia Vi Trio Soul - R&B - Jazz - Blues
The Virginia Vi Trio is a new project featuring members of Virginia & the Woolfs, a smooth cocktail distilled from classic Soul, R&B, Jazz & Blues - Ella Fitzgerald, Etta James, Aretha Franklin, Ray Charles and Stevie Wonder-,  and laced with jazz-tinged takes on modern pop- Prince,Sting, Amy Winehouse and Pharell.
The sweet, melodic sound of the archtop guitar and the soft, warm pulse of the acoustic bass set the mood for Virginia's sultry vocal tones, forming a dynamic trio well equipped to tackle the above-named old hands and young guns.
An evening with the Virginia Vi Trio is a chance to hear the laid-back, late-night alter ego of Virginia & the Woolfs, as together they saunter through the moonlit byways of songs old and new.
Virginia Vi - Vocals
Brian O'Mahony – Archtop Guitar & Vocals
Dara Luskin – Acoustic Bass & Vocals
Photo: Press photo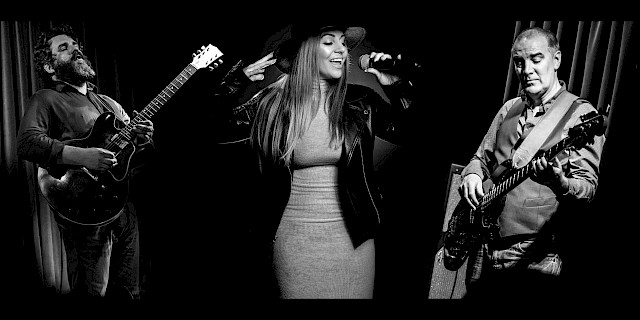 Songs
To play the media you will need to either update your browser to a recent version or update your <a href="http://get.adobe.com/flashplayer/" target="_blank">Flash plugin</a>